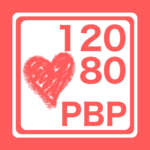 I have finally published my first iOS app, Pediatric Blood Pressure. I decided to make a post about it since people are actually downloading the app and even putting up online reviews.
My sister-in-law mentioned to me that there are new pediatric blood pressure guidelines as of August 2017, corresponding to the update in adult BP guidelines. The original Pediatrics paper includes several tables that one could print out and carry around, or put up on a wall. While fine for reference, she didn't see that as very handy in a clinical setting. So, I volunteered to make an app for her.
With an extensive and statistically significant beta testing community (n=1), I decided to publish the app to the Apple App store. I decided to charge $0.99 to cover the cost of the Apple Developers license, and I know people will want support for years to come. Since then I have received some good feedback and plan to incorporate new features (like the data for infants, better explanation of colors, …). I have an Android version that I might publish if I get the time.
If you have comments, suggestions, gripes, or something else, please leave a comment here or on the Support page. If you want to donate you can send funds to me via Paypal, BTC, ETH, or XMR. =)