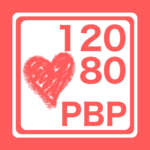 Looking for support ? The best way is to contact me via Twitter or Discord (Invite code: 7kKAPFV). You can also comment on this page.




FAQ:
Who is the intended audience?: Doctors and nurses evaluating children for high blood pressure.
Will you support feature X?: If there is enough interest.
Why did you make this tool?: A relative was frustrated with the existing way of doing things.
Why isn't this free?: To recover the cost of the developer licenses.
What is with the animal?: That is a baby Capybara. I initially created this tool with the abbreviation CABP and thought it looked like a kid's misspelling of the animal name.
Why don't you add the recommended course of treatment?: So I don't get in trouble from the FDA. This tool is not a medical device, and I am not a physician. But as a general rule: "Eat less and exercise more".