Another work day means another stressful morning of picking out ties. Who needs that kind of pressure? Certainly not you. That is why you need Which Tie? Let this handy app pick a tie for you. Think you are smarter than the built-in 6th generation tie-choosing AI? Hit the randomize button and become master of your own fate.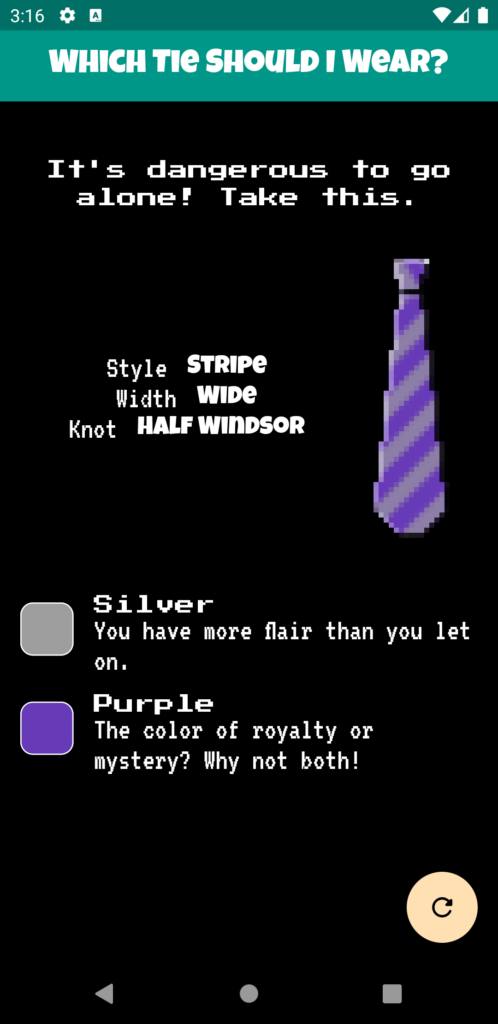 Support
You can get app support and provide suggestions on our Discord server.
Requested/Upcoming Features
FAQ:
Will you support feature X?: If there is enough interest.
Why did you make this tool?: I needed to preoccupy myself with something else for a bit.
Is it free?: Yes.